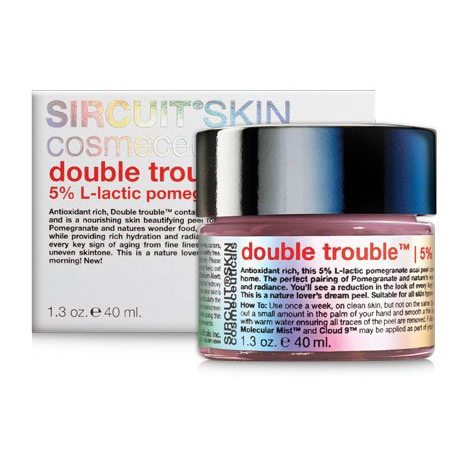 $75.00
Double Trouble 5% L-lactic pomegranate acai peel contains a full complement of free radical ingredients and is a nourishing peel for use at home. The perfect pairing of Pomegranate and nature's wonder food, Acai, energizes your cells and tightens skin while providing rich hydration and radiance. Youll see a reduction in the look of every key sign of aging from fine lines and wrinkles to dryness, puffiness, and uneven skin tone. This is a nature lover's dream peel.
Gently removes dead skin cells for a renewed complexion.
Skin looks brighter, healthier, and more radiant.
Decreases fine lines, improves texture, and enhances strength.
Combats congestion, blackheads and blemishes.
Minimizes the effects of free radical damage.
Provides a powerful assortment of antioxidant protection.