$134.00
An all-in-one solution for safely removing unwanted pigmentation
INNOVATIVE SKINCARE products for hyperpigmentation are formulated with pharmaceutical-grade botanical ingredients that work synergistically and safely with skin cells to gradually lighten and even the appearance of pigmentation. The Hyperpigmentation Regime includes products that safely address overproduction of melanin, encourage exfoliation and provide sun protection. Broad-spectrum UV sun protection is of paramount importance to treat this condition and prevent its re-occurrence.
iS Clinical Cleansing Complex (2 oz.): Cleans and reduces skin damage and the visible signs of aging.
iS Clinical White Lightening Complex (0.33 oz): Safely and effectively brightens and lightens skin with beneficial moisturizing properties.
iS Clinical White Lightening Serum (0.5 oz): Uilizes a blend of proprietary lightening ingredients and pharmaceutical grade botanicals to concentrate on not one or two but all five mechanisms that address hyperpigmentation.
2x iS Clinical Eclipse SPF 50+ Broad Spectrum Translucent (10 g / 0.35 oz)
iS Clinical Travel Bag.
The iS Clinical Hyperpigmentation Travel Kit is suitable for all skin types.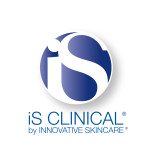 Description
iS Clinical Hyperpigmentation Kit: 60mL Cleansing Complex, 15mL White Lightening Serum, 10g White Lightening Complex, (2) 10g Eclipse SPF50+, Travel Case (Retail Value $164.00)