$99.00
FASTER RECOVERY. FANTASTIC RESULTS!
An all-in-one solution for soothing and healing compromised skin
INNOVATIVE SKINCARE products for post procedure recovery and compromised skin help aid in your skins healing process and decrease downtime. By immersing your skin in deep, nourishing hydration and creating a powerful antimicrobial barrier, your sensitive skin will be soothed, invigorated and given the protection it needs to recover from ablative procedures (fractional, CO2 and deep chemical peels). Skin has been shown to experience less irritation, less peeling and fewer side effects following treatment.
iS Clinical Cleansing Complex (2 fl. oz.)
iS Clinical Sheald Recovery Balm (2 oz.)
iS Clinical Copper Firming Mist (2 fl. oz.)
iS Clinical Pro-Heal Serum Advance+ (0.12 fl. oz.)
iS Clinical Hydra-Cool Serum (0.12 fl. oz.)
iS Clinical Eclipse SPF 50+ (0.35 oz.)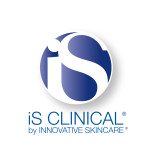 Description
iS Clinical Post-Procedure Kit: 60mL Cleansing Complex, 60g SHEALD Recovery Balm, 60mL Copper Firming Mist *Includes Bonus Products: 3.75mL Pro-Heal Serum Advance+, 3.75mL Hydra-Cool Serum, (2) 10g Eclipse SPF 50+ (Retail Value $126.00)