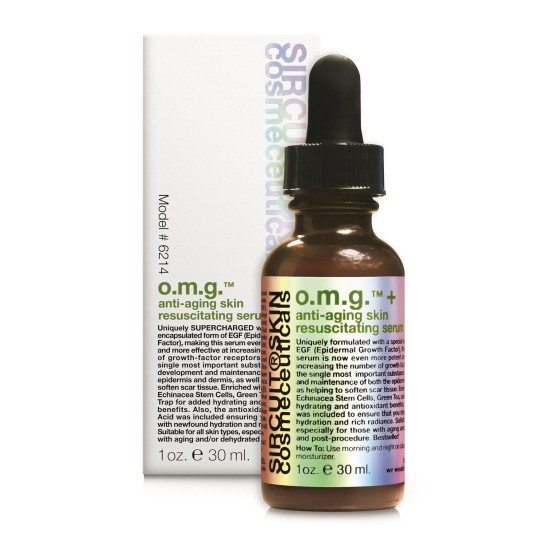 $150.00
O.M.G.+ serum has been SUPERCHARGED with a special encapsulated form of EGF (Epidermal Growth Factor), derived from yeast, for more effective delivery making it even more potent and effective. EGF helps to increase the number of growth-factor receptors, which decrease as a result of aging, becoming the single most important substance for the development and maintenance of both the epidermis and dermis. We have also found that our EGF products work well at softening scar tissue. We enriched this special serum with revitalizing Echinacea Stem Cells for intense hydration and Green Tea, along with Spin Trap for added antioxidant benefits that will leave you looking sinfully sexy. Now made even better with the addition of the potent, anti-aging antioxidant R-Lipoic Acid, ensuring you step out in confidence with newfound hydration and rich radiance. Bestseller!
Triggers skin cell restoration, renewal, and growth.
Increases natural production of collagen, hyaluronic acid, elastin, and fibroblasts.
Repairs and reduces fine lines, wrinkles, and facial sagging.
Increases epidermal thickness and strengthens skin elasticity and structure.
Hastens blood vessel synthesis around skin injuries; heals without scars.
Heightens moisture retention and improves skins radiance.