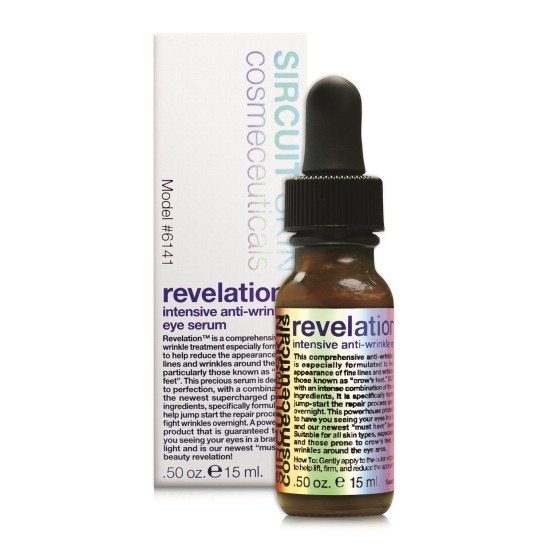 $90.00
Revelation intensive anti-wrinkle eye serum is a comprehensive treatment especially formulated to help reduce the appearance of fine lines and wrinkles particularly – those known as "crow's feet." This intensive anti-wrinkle serum is SUPERCHARGED with a combination of the newest peptide ingredients, specifically formulated to help jump-start the repair process and fight wrinkles overnight. Revelation is a powerhouse product that is guaranteed to have you seeing your eyes in a brand new light and our newest "must have" beauty revelation.
Relaxes facial tension leading to a reduction of facial lines and crow's feet.
Improves texture and depth of wrinkles around eye area.
Stimulates production of collagen and elastin.
Promotes healing through cell turnover.
Helps restore UV damaged skin tissue.
Strengthens and thickens the delicate skin around the eye.