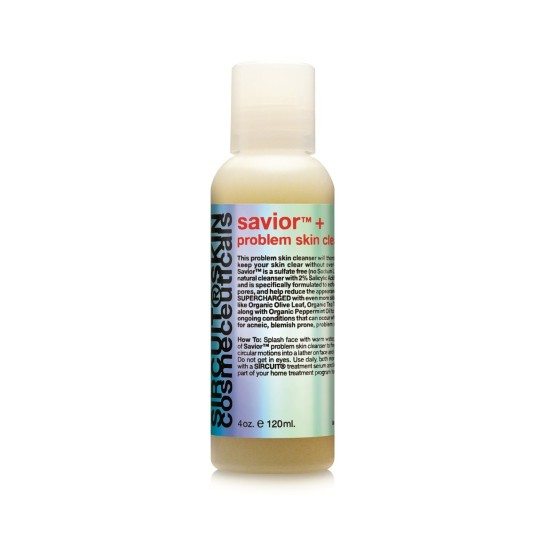 $38.00
Savior+ problem skin cleanser will thoroughly clean and help keep your skin clear without over-drying or stripping. This sulfate-free (no Sodium Laurel Sulfates or SLS) natural cleanser with 2% Salicylic Acid and 5% L-Lactic Acid is specifically formulated to exfoliate, help decongest pores, and help reduce the appearance of blemishes. Now SUPERCHARGED with even more skin clearing ingredients like Organic Olive Leaf, Organic Tea Tree Oil, and Totarol along with Organic Peppermint Oil to help fight against the ongoing conditions that can occur with problem skin.
Deeply cleanses and purifies without over-drying or stripping.
Gently exfoliates to decongest pores and prevent breakouts.
Dissolves excess oil and reduces sebum production.
Antimicrobial and antibacterial.
Clarifies the skin, improving overall tone and texture.