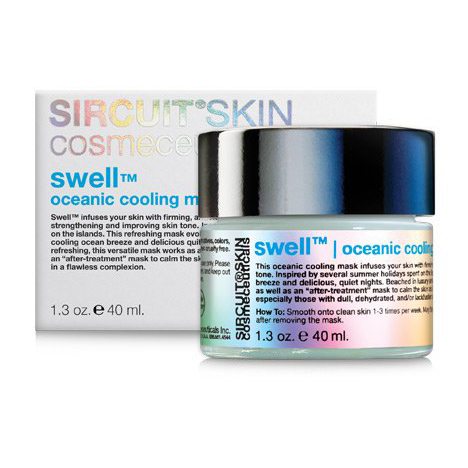 $75.00
Swell oceanic cooling mask infuses your skin with firming, antioxidant, and anti-aging benefits while also helping to strengthen and improve skin tone. Inspired by several summer holidays spent on the islands, this refreshing mask evokes a sense of calm while you remember the cooling ocean breeze and delicious, quiet nights. Beached in luxury and delightfully refreshing, this versatile mask works as a daily cooling and anti-aging mask as well as an "after-treatment" mask to calm the skin as it imparts anti-aging benefits resulting in a flawless complexion.
Infuses the skin with antioxidant and anti-aging benefits.
Helps to strengthen, firm, and improve skin tone.
Boosts cellular respiration and improves hydration.
Soothes, calms, and helps speed healing.
Provides an immediate skin tightening effect.
Helps protect skin cells from environmental stressors.