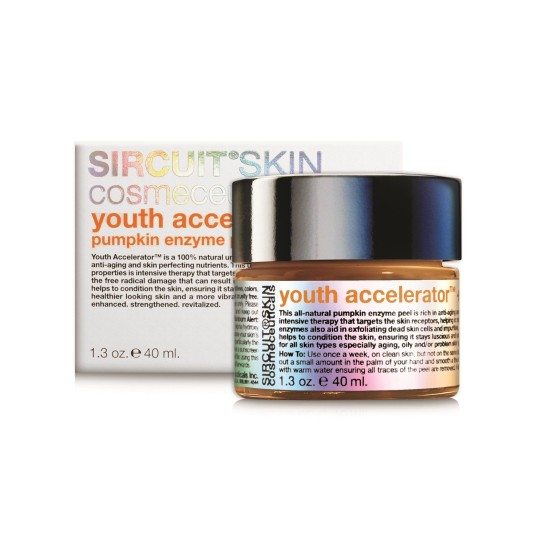 $75.00
Youth Accelerator+ is an all-natural pumpkin enzyme peel thats rich in anti-aging and skin perfecting nutrients. This unique formula with powerful antioxidant properties is intensive therapy that targets the skin receptors, helping to minimize the free radical damage that can result in accelerated aging. The natural pumpkin enzymes also aid in exfoliating dead skin cells and impurities, while at the same time delivering vitamins and nutrients to the skin. Protein rich Albumen helps to condition the skin, ensuring it stays luscious and soft. The results? Younger, healthier looking skin and a more vibrant complexion.
Enzymes gently slough the buildup of dead skin cells.
Stimulates new skin cell production for a renewed complexion.
Imparts essential antioxidants to improve skin health.
Combats congestion, blackheads and blemishes.
Increases formation of collagen and elastin.
Minimizes the effects of free radical damage.
Decreases fine lines and improves skin texture.